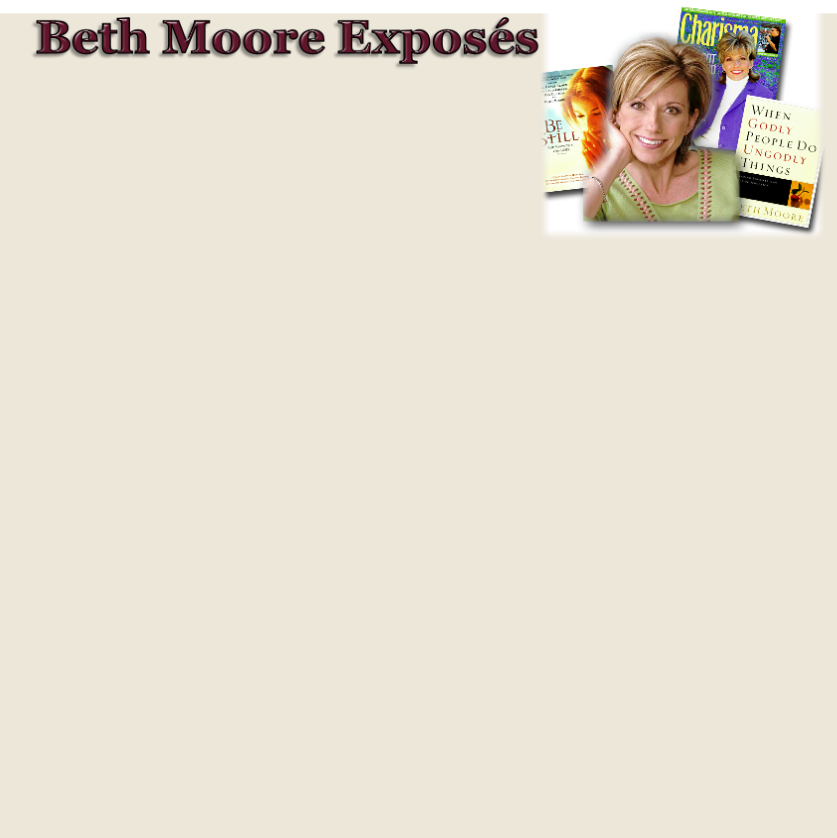 She is a best-selling author whose Bible study books and workbooks
have sold more than 10 million copies, and who for a number of years
led the pack of authors at LifeWay, the publishing arm of the Southern
Baptist Convention. She is said to be an "evangelical superstar" and
"one of the most respected and sought-after Bible teachers," whose
conferences draw women — and some men — by the thousands. She's
Beth Moore, the petite blond with a Texas accent, who has become a
Christian darling among believers of all denominations. Unfortunately,
what she does deliver in her many resources is a lack of discernment, an
unhealthy ecumenism, careless use of words, and a poor exegesis of the Word of God.
In 2007, following repeated requests for a critique of Beth Moore, PFO offered its first article which examined both the teaching found in her best-selling book, When Godly People Do Ungodly Things, and her unorthodox associations. Because of the popularity of that initial evaluation, PFO received calls for additional articles surveying her unabashed mysticism and faulty biblical interpretations. PFO has now published a total of seven articles examining Beth Moore, and these are available together as a special offer.
This special offer (all seven journals) is only: $35.00 (postpaid, U.S. only)
($40.00 for Canadian requests, $52.00 for foreign requests)
Personal Freedom Outreach • P.O.Box 26062 • Saint Louis, MO 63136-0062
or phone (314) 921-9800


© 2023– Personal Freedom Outreach. All rights reserved.