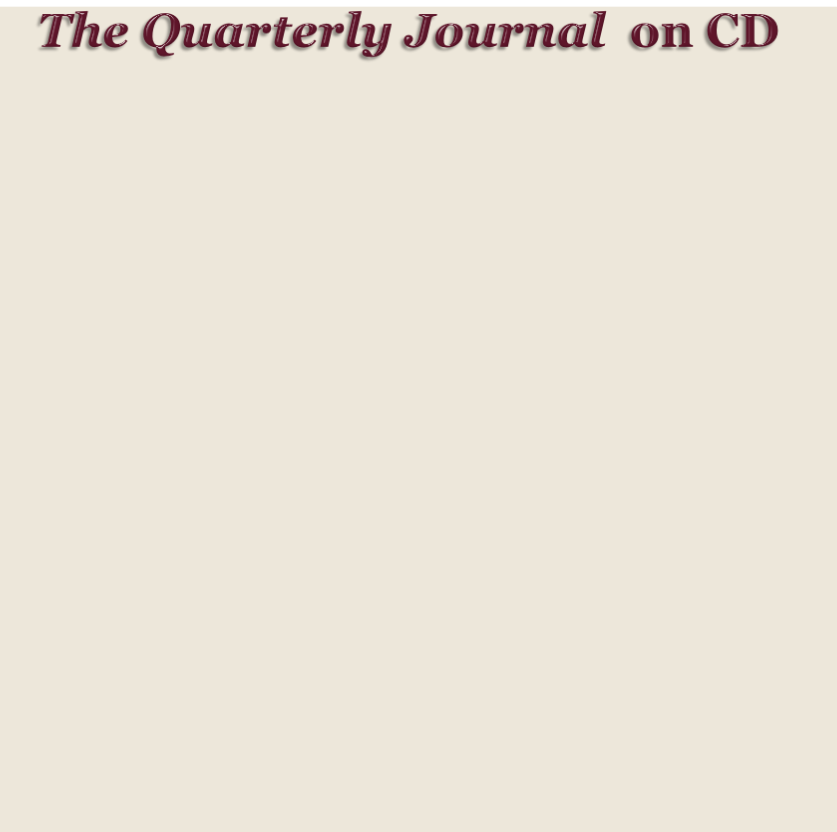 Personal Freedom Outreach • P.O.Box 26062 • Saint Louis, MO 63136-0062
or phone (314) 921-9800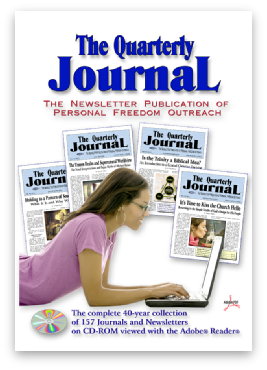 Comes with easy-to-use interactive Table of Contents and Article Indexes.
Bonus material included on this disc: Reproductions of PFO's "MiniNewsletter" (13 issues published 1985-1986) .
The complete 40-year collection of Journals now available on CD-ROM in PDF files for use with the Adobe Reader
only $74.95 (plus shipping). That's less than 50¢ per Journal!
From humble beginnings in 1981, throughout its distinguished 40 years of publication, Personal Freedom Outreach's apologetic newsletter rose to a place of prominence among counter-cult and discernment ministries. This periodical, with its careful biblical exegesis and investigative reports, is a tremendous resource that assists the Christian's spiritual discernment. Each issue carries feature articles, an editorial, brief news items, and book reviews on current cult-related topics and on errant teachings within Christianity.
This CD-ROM contains the complete collection — 157 issues — of The Quarterly Journal (every issue ever published from 1981 through 2020). Each Journal is provided in Portable Document Format (.PDF) and is viewable using the Adobe Reader software. PDF is a universal file format which preserves the fonts, images, photographs, and layouts of the original Journal publication. Anyone, anywhere can open a PDF file. All you need is the free Adobe Reader software (already installed on most computers, or available on this CD-ROM to install on your computer or as a free download from www.adobe.com). The Adobe Reader software also allows for high quality prints (either select pages or entire Journals).
Shipping Charges: $5.00 for First Class domestic shipping; $15.00 for First Class International shipping to Canada; $16.00 for First Class International shipping to all other countries.

© 2022– Personal Freedom Outreach. All rights reserved.
This offer is also available on a USB Flash Drive for only $79.95 (plus shipping).