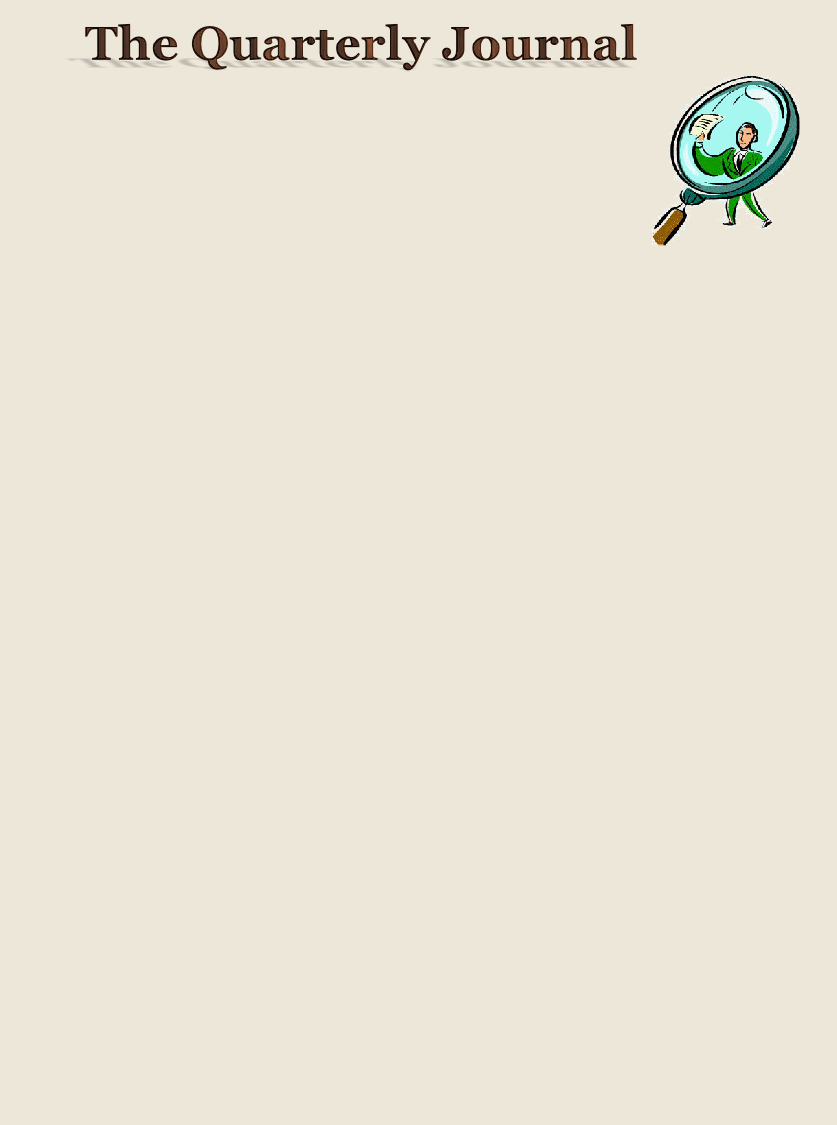 Welcome to The Quarterly Journal's Sidebar Index. This index contains every sidebar article published in all PFO's newsletters and journals from 1981 through 2019. A subject description for each entry is provided in the middle column, and the right column gives the journal (volume and number) in which the sidebar article appeared.
Underlined entries are currently available online on PFO's website. To view the sidebar, click on the underlined title and a PDF containing the sidebar will open. For all other titles not available online, click on "Ways to Receive The Quarterly Journal" for availability and cost.

Title of Sidebar Article
An Analogy to What Cahn Does in The Paradigm
The Birth of a Fable and Its Transmission
Characteristics of a Heresy Hunter – Observations of Spencer
The Disposal of Human Bodies
The Erroneous Scholarship of DeArteaga
Hebrew Shemitah Years Since 1900
Listening for the Master's Voice
An Open Letter to Thomas Nelson Publishers
The Orlando Christian Center – Where You're Only a Visitor Once
Profile: Kerry Livgren
Racism and Bigotry
Revisiting The Shack and Its Author's Tragic Life
Six Degrees of Generation
The Social Gospel of the Past
Sources of Contemporary UU Thought
The United Pentecostals at a Glance
With Deep Appreciation...
Yet Another Battle Rages
Subject
Jonathan Cahn
Protocols Learned Elders
James R. Spencer
Satanism
Word-Faith Movement
Jonathan Cahn
Mysticism
Satanism
Benny Hinn
Testimony
Racism
Wm. Paul Young
Jehovah's Witnesses
Theology
Unitarian Universalists
T.D. Jakes
United Pentecostals
Eulogy
Murray Harris
Location
Vol 38, No 2
Vol 11, No 2
Vol 14, No 1
Vol 12, No 1
Vol 13, No 3
Vol 35, No 2
Vol 23, No 3
Vol 12, No 1
Vol 13, No 1
Vol 2, No 4
Vol 12, No 3
Vol 37, No 3
Vol 38, No 3
Vol 32, No 3
Vol 22, No 3
Vol 19, No 1
Vol 12, No 2
Vol 12, No 1
Vol 11, No 2
Click on the following to go to the Index for:




© 2019– Personal Freedom Outreach. All rights reserved.